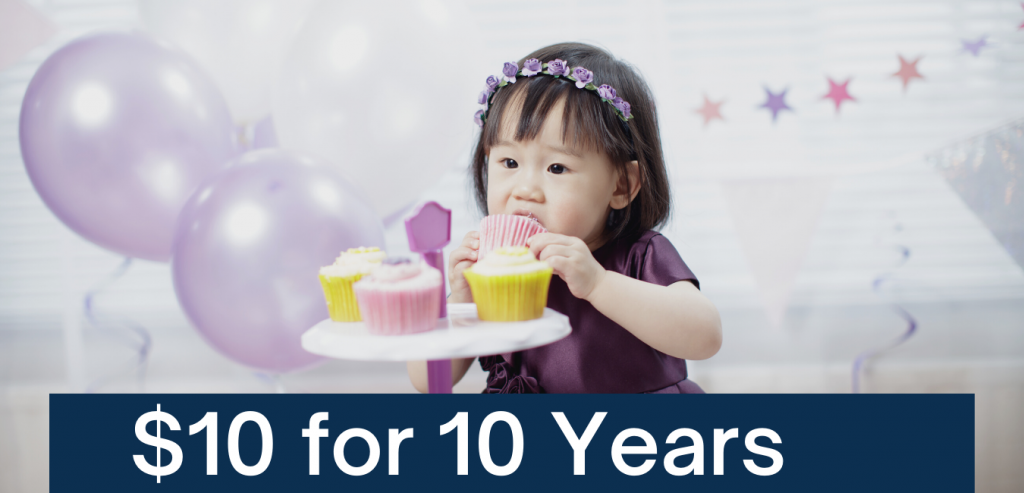 ---
$10 for 10 Year Challenge


Join us in celebrating our 10 year anniversary by joining in on our $10 for 10 Year Challenge! Contribute $10 (or more) and challenge 10 friends to do the same. Share this link in the social media challenge. You can either scroll down to the bottom of this form to give or click on the button above.


10 Year Announcement
As a proud member of Dillon County, the Board of Directors and Staff of The Pregnancy Center of Dillon County want to announce that we have cleared another big milestone in the history of our ministry. This year marks the 10th year of our ministry offering compassion, hope and help to the most vulnerable in our community.
Our mission has uncountable achievments and accomplishments, especially in the last year. In 2021 alone, the TPC has counciled many women and has seen 22 babies born!! These same women have heard the gospel and seeds have been planted.
With the support of our excellent team, the TPC has been able to thrive for the last 10 years. The Board of Directors, past and present, prayerful
work
t

o keep the TPC on God's path and to use resources wisely. The dedicated staff has changed through the years, but all of them pray for each client and potential client while providing good Godly counsel. The volunteers who counsel our clients, who help with clerical work, and who do the unseen things behind the scenes are appreciated beyond measure.
But our team is not complete without you our loyal Sponsors.
In 2021, our Sponsors were gracious enough to provide:
1,175 diapers/pull ups

2,485 baby items
The estimated value is $4,661.00!
Please join in the fun with the $10 for 10 Years Challenge. Donate $10 and challenge 10 friends to do the same. Use this link to share on social media. The donation form is below OR i
f you would rather mail in a check:
The Pregnancy Center of Dillon County